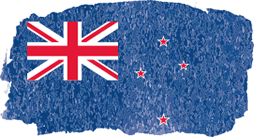 Hurunui
Schools
The Hurunui District has only 13 schools in the whole district, a majority with small rolls of less than 150 students under the age of 12 years, so developing partner/sister school relationships with their peers in Changping District, Beijing is very limiting for all concerned. Hence the decision was to limit the number of partner/sister school relationship to four and support them to be both proactive and engaging with each other and the wider community.
You can follow the four partnered/sister schools projects and collaborations with each on their individual school relationship pages. Just click on the buttons and enjoy the watching these relationship grow and evolve in today's interconnected world.
We have also created a separate youth collaborations page this shares the combined actions of non-school youth groups who are connecting with their counterparts in Changping District Beijing.
In our gallery section we have created a snapshot of what the typical day in the life of Hurunui District youth is, this is great opportunity to observe both the differences and similarities between the two districts and how the youth engage at school and in their leisure activities.
Details of participating schools will be coming soon - please check back at another time.